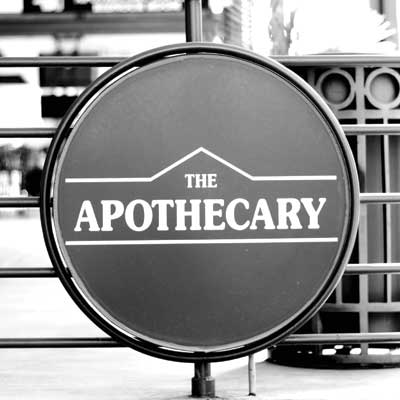 In 1905, architect Ferdinand Fiske, constructed a beautiful four story building. Fiske used wide, windowless corners and three-story tall piers to lend a blocky massiveness to the design, while alternating wide and narrow piers between the window bays to give some variety to the street facades. In 1919, Fiske added a fifth story to the building.
This small two-story building, located at the northeast corner of 8th and "O" street was building in 1911 for Armour & Co., the meat packers. A close examination reveals surprisingly fine materials, such as the tooled limestone trim and openwork steel trusses supporting the canopy. R.C. Clark of Chicago was the architect and Gerstenberger & Gooden the contractors for the $24,000 building. Earlier structures on the site included a succession of small hotels.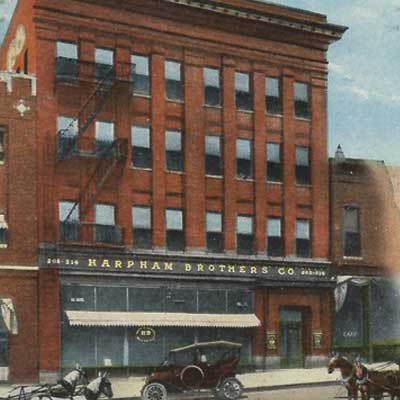 The Harpham building was built in 1903 and housed 82 employees of The Harpham Brothers Company. The four-story building was specially designed as both a wholesale warehouse and a thoroughly equipped harness and saddle factory. By 1905 there were three Lincoln saddlery factories, two of which were located in Haymarket.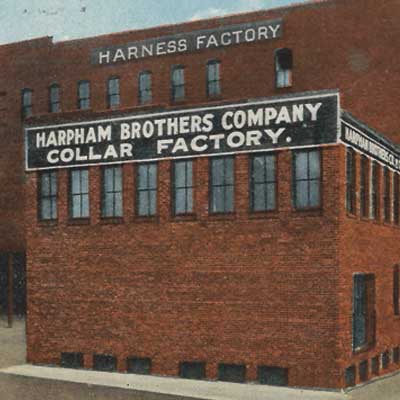 At the north end of the Haymarket Square Courtyard is the Horse Collar Factory. In 1912, the Harpham Brothers attached this red brick building to the Harpham Brothers Saddle and Harness Factory for the purpose of manufacturing "horse collars".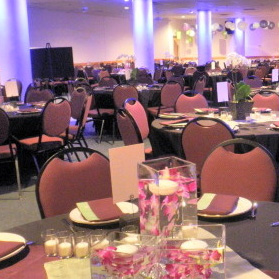 The Ridnour Building of 1925 was one of the last factory-warehouses built during Haymarket's principle period of development, replacing another of the district's several hotels. The original cost of the reinforced concrete structure was about $80,000. Its architects, Meginnis and Schaumberg, previously had been partners of F.C. Fiske. The followed the common pattern of an ornamented front and factory-plain sides. Their choice of decoration is far less common, especially in the relief-carved panels between the stories at either end of the north facade and the similarly carved capitals topping the piers, which seem almost Mayan in inspiration. This building can be considered a precursor to the architects' later Art Deco designs.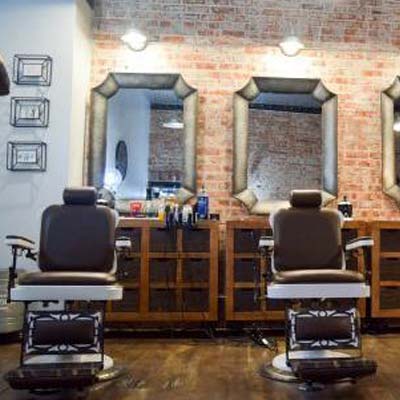 This one-story brick building comprises the eastern border to Haymarket Square Courtyard. Built in 1915 as a factory for the Economy Clothing Company, the structure has had a succession of uses including a floor-covering manufacturer and a chemical wholesaler (Magnum Company).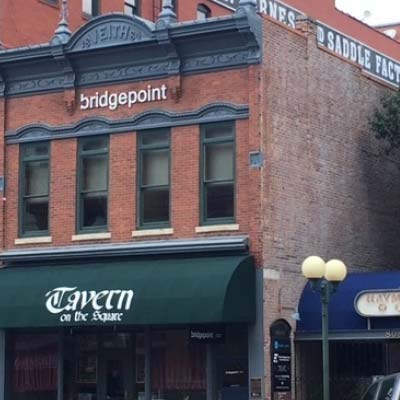 The Veith Building ranks as Lincoln's best example of the small shops common throughout downtown in the 1880s and 1890s, and as such, it is individually listed on the National Register of Historic Places. The building displays an abundance of architectural metalwork, including the cast iron storefront and second floor window lintels, pressed metal cornice, and wrought cresting. The survival of the metal cornice and cresting is especially rare. Note the nameplate on the base of the storefront columns of Seaton & Lea, Lincoln's own iron workers.
Open
Mon – Fri  8 am - 5 pm